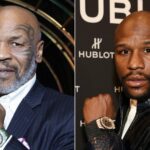 Mike Tyson Vs Floyd Mayweather: Who Would Win?
echo get_the_meta(); ?>
MMA might be a plucky up-and-comer, but boxing continues to rule the roost as the king of all combat sports. With its massive fight purses, hyped encounters, cool nicknames and exciting matches, "the sweet science" continues to allure countless spectators and competitors. Unfortunately, the sport is so full of legendary competitors from all ages and weight classes that we only get to see a small fraction of all the legendary matchups available. Sure, we might drool at the concept of, say, Tyson Fury vs. Anthony Joshua, but that's because they're contemporaries plying their trade in the same weight class. The realities of time and gravity prevent us from ever witnessing a Fury vs. Muhammad Ali, or a Fury vs. Manny Pacquiao.   
Still, everything is not lost. Boxing is an extremely well-documented sport, and we know just about everything about its top competitors and their styles. With that in mind, we can look into the history of legends like Mike Tyson and Floyd Mayweather Jr., two men who could never face each other in the ring at their prime, and wondering what would happen if they … did. Without further ado, ladies and gentlemen: Mike Tyson vs. Floyd Mayweather. Who would win?
'Iron Mike' incoming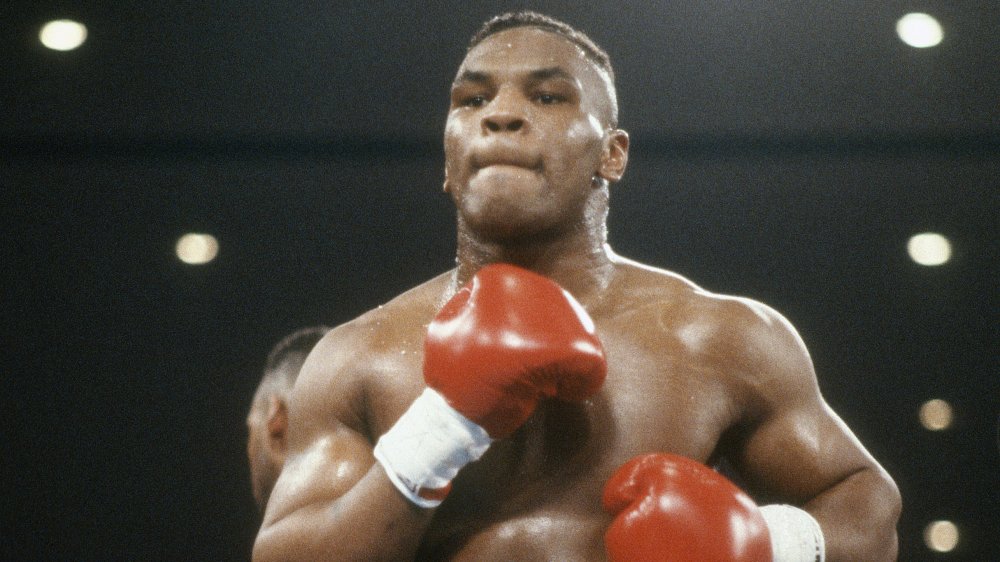 Focus On Sport/Getty Images
Historically, Mike Tyson's private life might be a bit of a mess, and he has been involved in some extremely unsavory antics that have caused him trouble with the law. Even his in-ring career has its share of lows, notably the infamous ear-biting incident in his 1997 rematch against Evander Holyfield.
Still, when you look at him as a pure athlete, he was truly exceptional in his best years. A knockout machine who used a peculiar "peek-a-boo" style to dodge in and out of punches while landing his own, he was far faster than a heavyweight should have any right to be, yet punched like a jackhammer and fought with ruthless aggression. He went undefeated from 1985 to early 1990, and his opponents often feared him so much that they were sometimes afraid to hit him. This is, of course, a handy trait for a pro boxer.
The fear was justified, too. Tyson was capable of amazing defense and flurries of lightning-quick punch combinations that were so fast and strong, the match was sometimes over before the last few hits had even landed. Who could even hope to survive against him in his absolute prime?
'Money' matters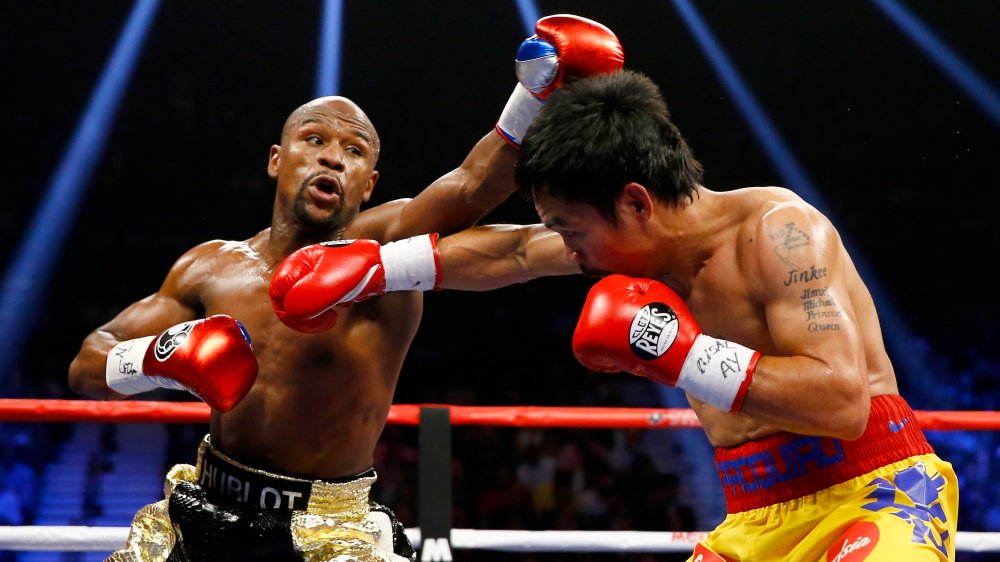 Al Bello/Getty Images
If Mike Tyson is the unstoppable force, then Floyd Mayweather Jr. is the closest thing the boxing world has to an immovable object. The man they call "Money" boasts a pro boxing record of 50-0-0, and though he has a reputation as a defensive, pragmatic boxer, it's worth noting that 27 of his wins have been knockouts. His personal life's not squeaky clean, either, but his multiple championships and unblemished professional record prove his utter dominance in all of the weight classes he's fought in over the years. 
To drive in just how hardcore Mayweather is, let's recall the one and only time he's been officially knocked down. According to Daniel Marland of Sport Bible, this happened in 2001, in a match against Carlos Hernandez. The man who sent Floyd Mayweather Jr. down that day was a boxing legend called … Floyd Mayweather Jr. He caught Hernandez with a left hook in the sixth round, but hurt his hand and moved his hands to the canvas, which was ruled as an official knockdown.
Sometimes, size does matter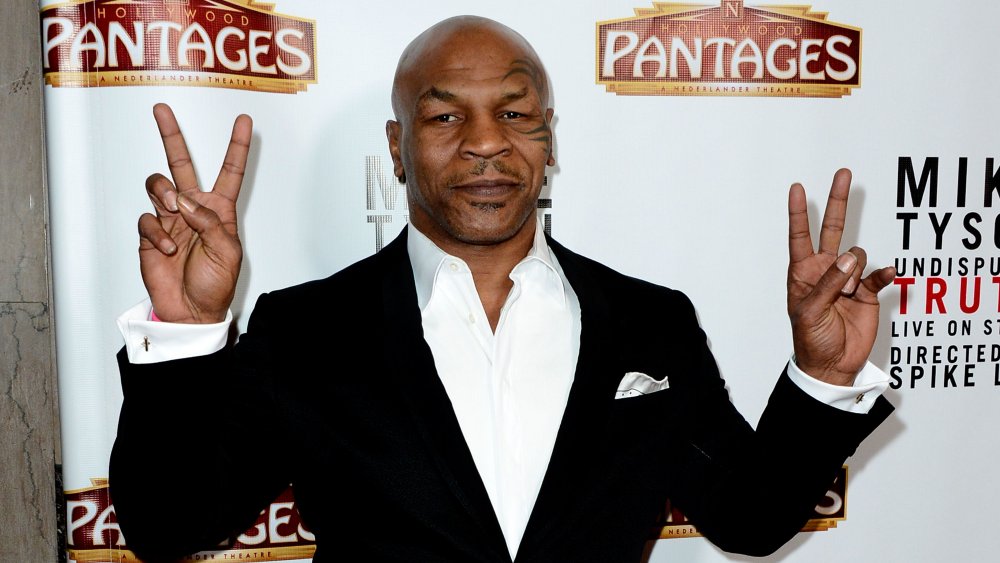 Frazer Harrison/Getty Images
Though Tyson competed as a heavyweight, the height difference between him and Floyd Mayweather Jr. is not as big as you'd think. Per their Boxrec statistics, Tyson is 5'10" and Mayweather 5'8″, but his 72″ reach is actually an inch better than Tyson's.
The problem is that, well, there's a reason boxers fight in weight divisions. As Martin Rogers of USA Today tells us, Mayweather has fought many of his matches as a 147-pounder and came in at 149.5 pounds for his match against Conor McGregor in 2017. Meanwhile, Encyclopedia Britannica puts Tyson's weight as an active competitor in the 218-pound region. That's a roughly 70-pound weight difference, and it's all muscle. 
Tyson's aggressive style, lightning-fast hands and sheer punching power have been enough to knock out guys significantly larger than Mayweather, or himself for that matter. What's more, his defense game was amazing. While Mayweather was a better technical boxer and could quite likely win if it all came down to judges, Tyson would be coming at him fast and hard, and his legendary right hand would be beyond anything Mayweather has had to deal with in his welterweight circles. Basically, to win the match, Mayweather would have to avoid Tyson's punches for the duration of the fight … and, let's face it, what are the chances of that in a boxing ring?
Fans are divided om what would happen if they were the same weight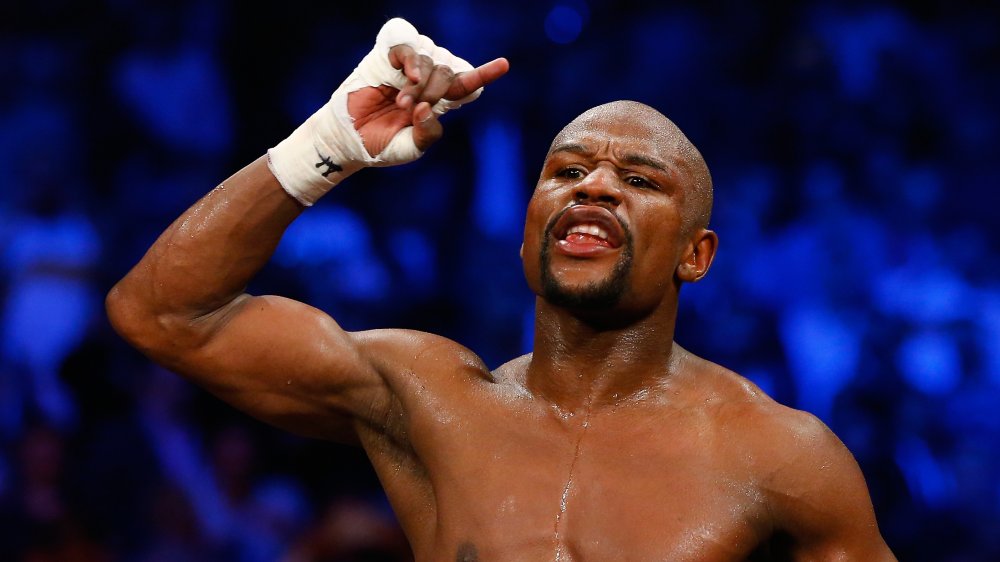 Al Bello/Getty Images
Now, hypothetically, what would happen if the weight difference didn't exist, and both fought in the same division?
Mike Tyson has fought and beaten plenty of guys his size and bigger, but there's no question that Floyd Mayweather Jr. is a prodigal defensive and technical boxer who would be a tricky challenge. Tyson himself told the Wall Street Journal (via Sport Bible) in 2013 that he would have to deploy a pretty nasty plan to fare against the skillful "Money" if they were the same weight. "The style he deploys — it's really difficult to beat him in that particular style," Tyson said, before revealing how he'd do it: "I would be mean, I would be dirty. Because you'd have to do everything to fight him because he's just so good. You can't… it's almost impossible to fight him clean." 
Boxing fans are divided how the match would end if the two men could face each other in the same division, while still retaining the things that make them great boxers. On Reddit and Twitter (via Give Me Sport), people have discussed this fantasy matchup, and both athletes had plenty of boxing fans in their corner. One thing is definitely sure: If there was a way for the aggressive, powerful Tyson and the tactical Mayweather to fight in the same division at the height of their respective powers, it would be a fight for the ages.