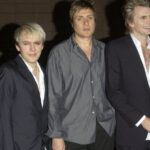 The Duran Duran Album That You've Never Heard
echo get_the_meta(); ?>
Duran Duran, the band behind such hits as "Hungry Like the Wolf" and "The Reflex," created an album titled "Reportage" that has never seen the light of day. It appears that personal drama and record label pressure have played a key role in keeping the record under wraps. According to guitarist Andy Taylor's autobiography "Wild Boy: My Life in Duran Duran," the group got together to work on "Reportage" at the San Francisco mansion of tennis stars Andre Agassi and Steffi Graf (via Daily Mail).
According to Andy Taylor, the band's record label hated the new album and flat out rejected it. Taylor thought the music that they turned into the label wasn't really ready, but the record's content may have been an issue, too. Keyboardist Nick Rhodes later told the Associated Press that "Reportage" was a more edgy, political album than earlier Duran Duran efforts (via the Toronto Star). The album reflected the band's feelings about the turmoil and destruction in the world. "It was right at the time when you couldn't get away [from] what was happening with the war in Iraq, the war in Afghanistan," Rhodes said in 2007.
Duran Duran singer Simon Le Bon thought that "Reportage" showed the band's more rock side and "It would have sat nice in the same section that had the Kaiser Chiefs, and Bloc Party and the Killers in it." Sadly for fans, this recording was shelved, and the group went into a very different direction for the next album.
'Reportage' scrapped for 'Red Carpet Massacre'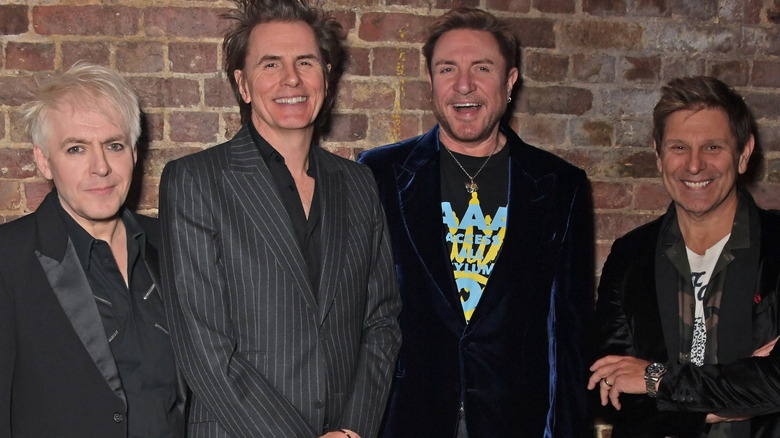 David M. Benett/Getty Images
The departure of Andy Taylor from the band may have been another factor in the demise of "Reportage." He claimed in his autobiography that he was feeling too ill to attend two concerts in 2006; it wasn't that he had walked away from the group (via Daily Mail). Taylor was still reeling emotionally from the loss of his father and was later diagnosed with clinical depression. But the split may have been in the works long before this. As Rhodes explained to the Associated Press (via the Toronto Star), "I think we were just drifting apart. … Communication breaks down, it drags down for a while, and then it suddenly just isn't there anymore." In the band's official statement, Taylor's exit is attributed to "an unworkable gulf" between him and the other band members (via Billboard).
Moving forward as a quartet, Duran Duran turned to famous hip-hop producer Timbaland to work on their next album. The result was 2007's "Red Carpet Massacre," which featured collaborations with Justin Timberlake on a few tracks (via Allmusic). The record received mixed reviews, and Le Bon later acknowledged to Paste Magazine that the fans hated it.
Some demos from "Reportage" have leaked, but will the full album ever see the light of day? Some band members seem to think so. "We want it to come out one day," Rhodes told Billboard. "There are a lot of songs I'm very proud of that I'd like people to hear."