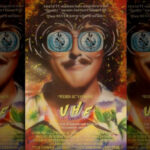 The Untold Truth Of UHF
echo get_the_meta(); ?>
"UHF," released in 1989, is the epitome of a slow-burn success. Initially ignored and something of a flop at the box office, the movie's reputation has grown steadily over the ensuing three decades. Today it's a beloved cult film. Every new generation seems to discover this gem and its endless supply of hilarious quotes, deeply weird characters, and brilliant (if sometimes dated) parodies of pop culture.
What's truly great about the film is how it transcends its time period despite being firmly rooted in it. Sure, there are references that don't resonate any more (although Conan the Librarian is timeless), but that's always the risk you take with pop-culture parody. The reason "UHF" has remained a beloved cult film is the way much of the humor has nothing to do with specific references like that. For every obvious "Indiana Jones" parody there are two wholly original and deeply weird bits like the Spatula City commercial, Raul's Wild Kingdom, or the surprisingly evergreen Gandhi II, which remains a cogent commentary on both the lessening quality of sequels and the rise of violence in American culture.
Probably the most remarkable thing about "UHF" is that it exists. Everyone loves "Weird Al" Yankovic, but the odds that he would ever headline a feature film, much less one we're still talking about over 30 years later, were pretty long. The story of how it all happened is fascinating — here's the untold truth of "UHF."
It took three years to get UHF made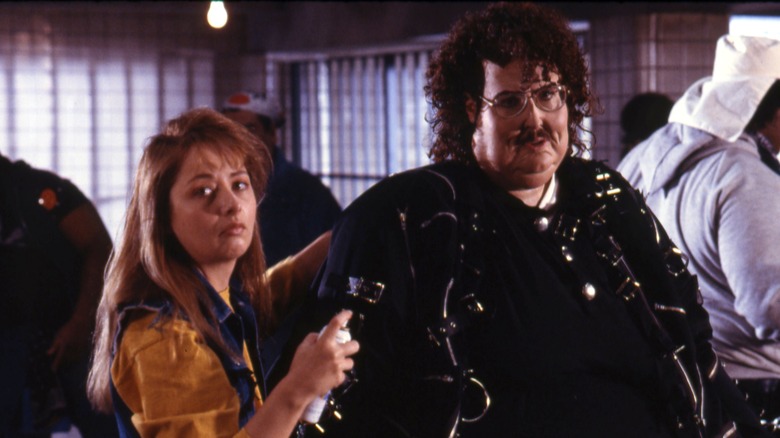 Donaldson Collection/Getty Images
"UHF" seemed like an unlikely project back in the 1980s, too. We know this because it took "Weird Al" Yankovic and his manager, Jay Levey, three years to get funding.
According to the AV Club, Yankovic and Levey started thinking about a feature film as far back as 1985. The previous year, Yankovic's second album, "'Weird Al' Yankovic in 3-D," had become his breakout hit — the New York Times notes that it was certified platinum, and the lead single "Eat It" (a parody of Michael Jackson's "Beat It") rose to No. 12 on the singles charts.
Yankovic and Levey worked on the script for eight months, then began shopping it around to movie studios. But, as reported by Ultimate Classic Rock, no one was interested. They shopped the script for three years without a single offer. Finally two producers, Gene Kirkwood (who had produced "Rocky" with Sylvester Stallone) and John Hyde brought the script to Orion Pictures. The offer that came out of the meeting wasn't exactly huge: Orion would make the film if they could keep the budget under $5 million. To put that in perspective, even dramas and comedies without special effects cost more than $20 million to make in 1989. Still, Yankovic and Levey were rightfully ecstatic — they now had a film in production, and the producers were willing to let them do whatever they wanted.
Stanley Spadowski was written for Michael Richards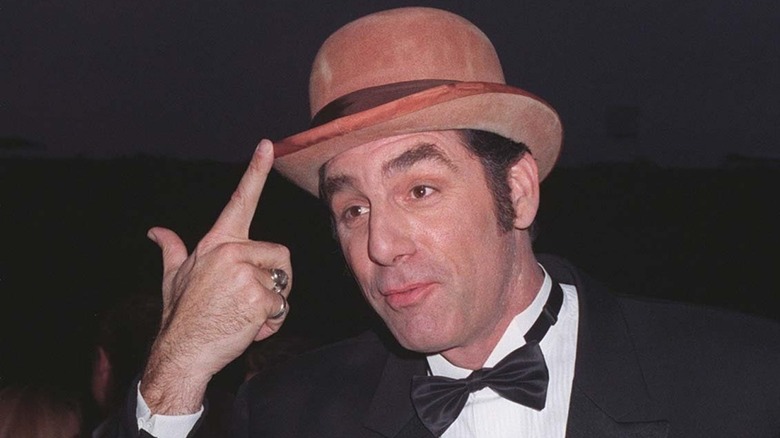 Featureflash Photo Agency/Shutterstock
Watching "UHF" today is fascinating in part because many of the actors who were well-known back in 1989 — like Emo Philips or Anthony Geary — have seen their star fade a bit over the decades, while others who appeared in the movie went on to become more famous. A prime example is Michael Richards, best known today for his role as Kramer on "Seinfeld" (and for bizarre, racism-tinged onstage rants).
The AV Club explains that "Weird Al" Yankovic didn't know Richards personally, but he'd seen his work on a sketch comedy show called "Fridays" and he'd seen his standup act and was a huge fan. So when he began writing the character of Stanley Spadowski, the deeply weird janitor whose bizarre children's show becomes a surprise hit for a struggling UHF station, he wrote it specifically for Richards, without knowing if he'd take the role.
Yankovic modeled some of Spadowski on Christopher Lloyd's performance as Jim Ignatowski in "Taxi," and there was some thinking they might offer the role to Lloyd instead. But in the end Yankovic went with his gut and offered the role to Richards — who turned it down. Richards was battling an episode of Bell's Palsy (partial paralysis of the face) at the time. But when his condition improved, Richards was on board, and he brought a crazy energy to the role that is part of the film's genius.
Casting UHF was wild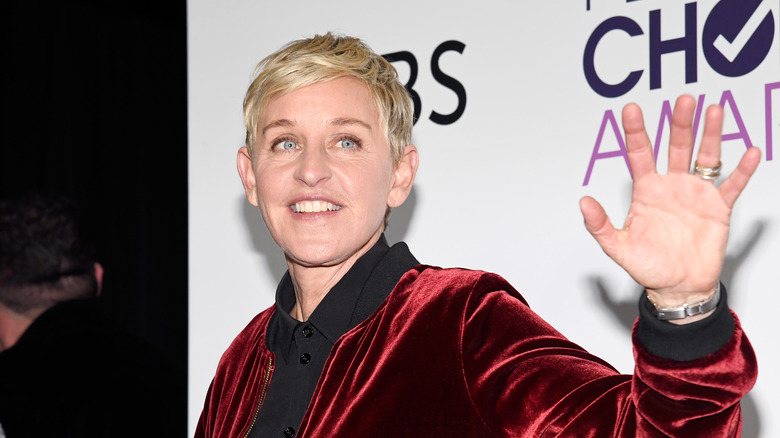 Kevork Djansezian/Getty Images
The casting process for "UHF" saw a bunch of people who would soon be famous audition for roles or turn them down. The AV Club reports that a then-unknown Ellen DeGeneres auditioned for the role of Teri, "Weird Al" Yankovic's girlfriend in the film, and that another soon-to-be famous actress, Jennifer Tilly, was considered. But in the end Victoria Jackson of "Saturday Night Live" fame was cast, in part because she had a "sweetness to her and a vulnerability" combined with serious comedic chops.
Casting other roles was more challenging. The role of Yankovic's character's best friend in the film was actually offered to an unknown comedian named Jerry Seinfeld … who turned it down. And he wasn't the only one — Joel Hodgson and Crispin Glover also turned down roles. According to Yahoo!, when auditioning actors for the role of the homeless man who has a crucial part to play in the story, the producers were shocked when legendary drummer Ginger Baker strolled in demanding to read — no one had contacted him! Yankovic said he didn't "knock us out with his comedy timing," and he didn't get the role.
One bit of casting that totally worked out was Emo Philips. Yankovic was very good friends with the comedian, and wrote the part of bizarrely clumsy high school shop teacher Joe Earley just to include him, saying "basically it was me saying I have to put him in this movie somewhere."
A beloved cast member died mid-production
One fan favorite in "UHF" is "Raul's Wild Kingdom," with Canadian actor Trinidad Silva. An experienced actor who had appeared on TV shows like "Hill Street Blues" and in films like "Colors," Silva was a recognizable face with a bright acting future. And he could do comedy, too — with his iconic delivery of the line "Today, we're teaching poodles how to fly!" he remains one of the most memorable parts of the film.
However, his character was meant to have an even bigger role. The AV Club reports that Silva's character was meant to return in the climactic telethon scene. But, as the Los Angeles Times explains, Silva was tragically killed in a car accident with a drunk driver (the driver was eventually sentenced to ten years in prison).
Silva's death rattled everyone on the set because he was very popular and beloved. "Weird Al" Yankovic attempted to film some scenes using a body double to replace Silva, but decided they didn't work and that it was disrespectful to his friend. Instead, he and Jay Levey revised the script to work around Silva's absence and dedicated the film to his memory.
The Twinkie wiener sandwich has become iconic
There are many bits from "UHF" that people still remember even decades after seeing the film. One of the most iconic — if unlikely — legacies of this hilarious film is its signature gastronomic creation: the Twinkie wiener sandwich.
As explained by NPR, the sandwich is extremely simple and clearly meant to be something of a joke. You take a Hostess Twinkie, slice it like a hotdog bun, place a hotdog inside, then top with Easy Cheese or similar cheese topping. The final step, according to NPR, is to "act as if you've done nothing wrong."
The sandwich is hilariously horrifying, but over the course of the decades it has also become kind of iconic. In fact, in 2020 chef Andrew Rea of Binging with Babish recreated it on his Youtube channel. The episode proved that the Twinkie wiener sandwich still commands our imaginations — it's been viewed over three million times, and counting. Rea calls it delicious, which frankly seems impossible. According to Today, "Weird Al" Yankovic has been vegetarian for several years, and officially allows for substitutions to the recipe like tofu hot dogs. Whether that improves things or not is unclear.
Dr. Demento has a cameo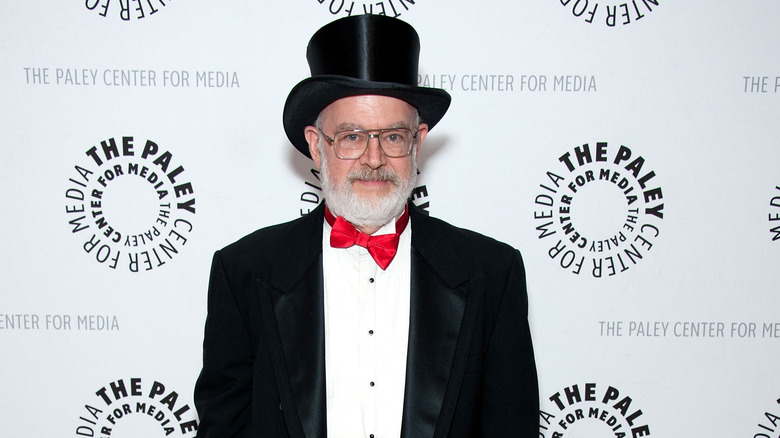 Amanda Edwards/Getty Images
If you're at all aware of "Weird Al" Yankovic's history, you'll know that his mentor was Dr. Demento. According to NPR, Dr. Demento started in radio in 1970 playing oldies, but his penchant for playing oddball and novelty songs resonated with his audience. Soon enough, funny songs and parodies were his brand, and a young Yankovic was one of his biggest fans. Yahoo! News reports that Dr. Demento (real name Barry Hansen) received a cassette from a teenage Yankovic in 1976. He played the 16 year old's original song "Belvedere Cruising" on his radio show and launched Yankovic's career.
Complex explains that 13 years later Yankovic slipped his mentor into his first (and so far last) feature film. Dr. Demento can be spotted for a split second as part of the audience in "Stanley Spadowski's Clubhouse" — he's the man who gets whipped cream sprayed into his mouth.
Things came even more full-circle years later. According to the Los Angeles Times, Dr. Demento launched an online series called "The Real UHF" in 2009. Demento's official website explains that this "a series of short programs featuring a variety of exciting musical and visual entertainers." The show definitely had that "UHF" vibe to it, though there's no explicit connection to the story or parodies in the film.
UHF made one of Weird Al's biggest hits possible
As reported by Spin, after a hot streak in the 1980s, "Weird Al" Yankovic went through what he calls "a dark period." Not only had "UHF" not done too well at the box office, but the soundtrack album also failed to sell. Worse, The Saturday Evening Post reports that when he started working on his next album, he couldn't get permission from two of his most reliable subjects, Michael Jackson and Paul McCartney, to parody their songs.
Then Yankovic engineered an amazing comeback. He put together the classic parody of Nirvana's "Smells Like Teen Spirit," "Smells Like Nirvana." The song cracked the Top 40 for him for the first time since "Eat It" in 1984, and reversed his fortunes in a huge way. It became one of his most enduring and popular song parodies. And the only reason it happened is because of "UHF."
Victoria Jackson, who played Yankovic's girlfriend in the film, was a cast member on "Saturday Night Live" at the time. Yankovic had been trying to get in touch with Nirvana to get permission for the parody without success. When he learned that Nirvana was going to be the musical guest on "SNL," he called up Jackson and asked her to put Nirvana's lead singer Kurt Cobain on the phone — and she did.
According to Kerrang!, Cobain and his bandmates were enthusiastic. Cobain's only concern was whether the parody would be about food, a frequent subject of Yankovic's.
Yankovic had soundtrack troubles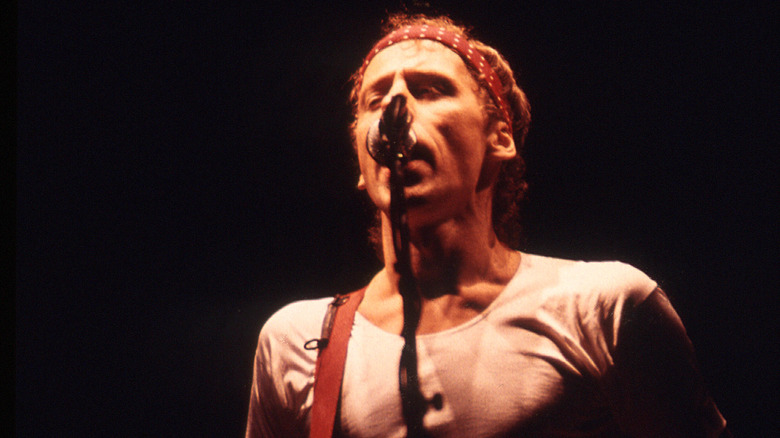 Shelley Watson/Getty Images
"Weird Al" Yankovic is primarily known for his music, especially his song parodies. Getting "UHF" into production meant not only filming a movie, but also putting together a soundtrack, which turned out to be a surprisingly significant challenge.
As reported by Nathan Rabin, Yankovic initially wanted to license Carl Douglas's "Kung Fu Fighting" for a scene in "UHF," but couldn't get the rights (possibly due to the film's small budget). That necessitated the writing of new material to fill the gap, resulting in the strange, short song "Let Me Be Your Hog."
Yankovic also had trouble getting permission to parody songs for the film. Yahoo! reports that in the original script Yankovic planned to mash up "Let's Go Crazy!" by Prince with the theme song to "The Beverly Hillbillies." But Prince routinely turned down Yankovic's requests, and this time was no different, forcing Yankovic to scrap his plans and pivot to mashing the "Hillbillies" theme with another pop hit — Dire Strait's "Money for Nothing." The songwriter, legendary guitarist Mark Knopfler, granted permission as long as he could play guitar on the track. Yankovic shipped the master tapes to London, Knopfler played his parts and shipped the tapes back.
Filming one scene was incredibly stinky
Fans of "UHF" have their individual favorite moments, but one of the most beloved is the infamous "Wheel of Fish" game show. The Ringer recounts how the host (a karate instructor played by Gedde Watanabe) berates one of the contestants when they choose an empty box over another prize, shouting "Stupid! You're so stupid!" in a way game show hosts never do, no matter how dumb their contestants actually are. Tulsa World reports that actor Lisa Stefanic, who appeared in the scene, described filming as basically being called "stupid!" for four hours straight.
Yahoo! reports that the Wheel of Fish used real fish. According to "Weird Al" Yankovic, he went down to the local fish market in Tulsa, Oklahoma (where the movie was filmed) in the early morning — according to Tulsa World it was the White River Fish Market. The fish were then literally nailed to the wheel and then stayed there for hours and hours. The indoor set was very hot, and filming the scene didn't start until much later in the day. The result? According to Yankovic, this was the "worst smelling set I've ever been on."
The studio thought it had a hit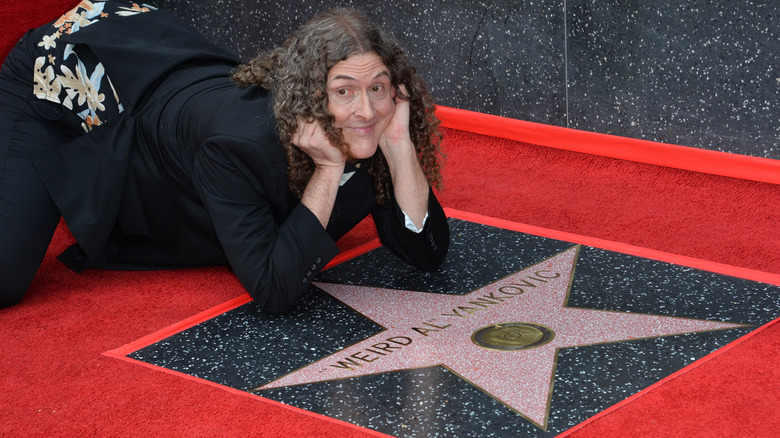 Featureflash Photo Agency/Shutterstock
"Weird Al" Yankovic and Jay Levey struggled to get "UHF" into production — Ultimate Classic Rock reports that it took three years to sell it to Orion Pictures, and the studio only went forward if the producers agreed to a tiny budget of just $5 million. And music critic Nathan Rabin reports that Yankovic had placed a pretty big bet on the film by turning down an opportunity to tour with none other than Michael Jackson in order to make the movie.
But things started looking up once filming was complete. Press for Sound explains that Orion Pictures was desperate for a hit after a long list of box office bombs, and according to Yahoo!, when the studio put "UHF" in front of test audiences, it scored incredibly well. Yankovic reports that it got the highest numbers since "Robocop," which made everyone think the comedy would be one of the biggest successes of the summer.
Yankovic has said that the studio started to treat him as if he was the "next Woody Allen" and he began to believe he might actually become a movie star. There was immediate talk of several sequels and other films featuring Yankovic's unique style of humor, none of which, sadly, came to be. "Weird Al" Yankovic never starred in another film.
UHF was originally considered a flop
After scoring very well with test audiences, "UHF" underperformed at the box office. Music critic Nathan Rabin notes that the film wasn't an outright failure because of its tiny $5 million budget. The film ultimately made a small profit, earning $6,157,157 worldwide. But it slipped in and out of theaters too quickly to make much of an impact.
The AV Club reports that "Weird Al" Yankovic initially thought the problem was the script — specifically the fact that the film actually told a story instead of simply stringing together a bunch of parodies. He felt that trying to make the film more conventional had doomed it with its core audience, which skewed young. Another possible reason for the poor box office was the film's PG-13 rating, which Yahoo! reports it earned because Yankovic refused to cut a particularly bloody scene.
"UHF" also went up against some seriously stiff competition in the summer of 1989. As outlined in "Weird Al: Seriously," it competed against "Lethal Weapon 2," "Indiana Jones and the Last Crusade," "Batman," and "Do the Right Thing," just to name a few. In such a competitive summer movie season, there just wasn't room for a quirky low-budget comedy starring a guy named "Weird Al."
UHF has become a cult classic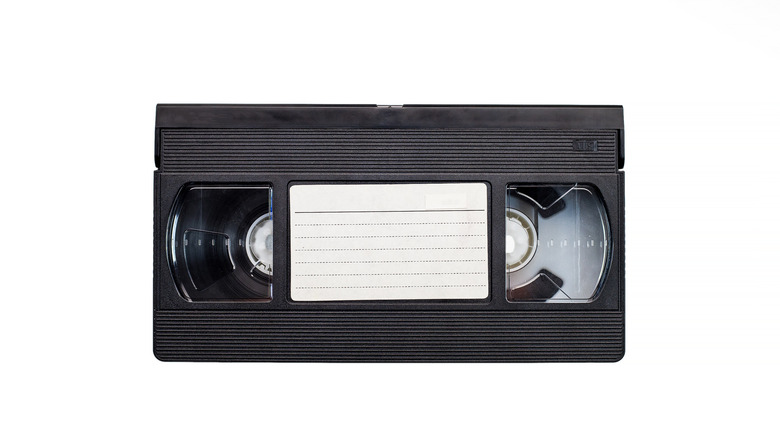 Gagarin Iurii/Shutterstock
"UHF" may have been disappointing in its initial theatrical run, underperforming at the box office and getting bad reviews (Roger Ebert gave it a thumb's down, saying "Weird Al"'s "best comic distance is about two minutes"). When the movie was released on VHS tape it went out of print pretty quickly.
But, as Press for Sound reports, that might have worked in the film's favor. The difficulty in finding copies of the movie on VHS made it a collector's item and a hot commodity. As the film's cult reputation grew, demand for a DVD release mounted. When that finally happened in 2002, it immediately became a Top 10 seller — 13 years after the film's release.
In some ways, "UHF" was ahead of its time. As noted by The Ringer, the film's focus on short, meme-worthy bits of strange comedy means it's tailor-made for the age of social media and animated GIFs. Combined with the fact that the film is actually very sincere and warm-hearted and largely avoids being mean or negative and you have the perfect recipe for a film to go viral decades after its initial failure. The good news is the film's cult status means Yankovic won't rule out another movie.