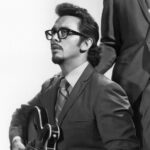 This Is What Tommy Chong Did Before The Fame
echo get_the_meta(); ?>
It's hard to think about Tommy Chong without also thinking of his longtime comedy partner Cheech Marin and their hijinks as Cheech & Chong, the madcap hippie stoner duo who found themselves in all sorts of hilarious situations thanks to their all-encompassing love of marijuana. Cheech & Chong hit it big in the 1970s thanks to their hit comedy albums and went on to massive success with their movies like Up In Smoke and Nice Dreams. It's hard to imagine the bandana'ed, bearded, befuddled Chong as a slick crooner with a neat suit and tie and impressive pompadour hairdo, but that's exactly what he was before he started toking and joking with Cheech.
Born Thomas B. Kin Chong in 1938 in Alberta, Canada, per Famous Canadians, Chong dropped out of high school at the age of 16 to pursue a career in music. He played guitar in the multi-racial R & B band the Shades. After mild success in Calgary, the band moved to Vancouver and changed their name to Little Daddy & the Bachelors. Chong and another member opened a nightclub, which they named Blue Balls. They went on to change the band's name to Bobby Taylor & the Vancouvers and close and open several other clubs, at which they'd hire bands like Ike and Tina Turner to play, and then would themselves serve as the opening act. The third club was called the Elegant Parlour, and it was there that a chance meeting with two superstars led to a record contract.
Did Chong's band change the course of Motown Records?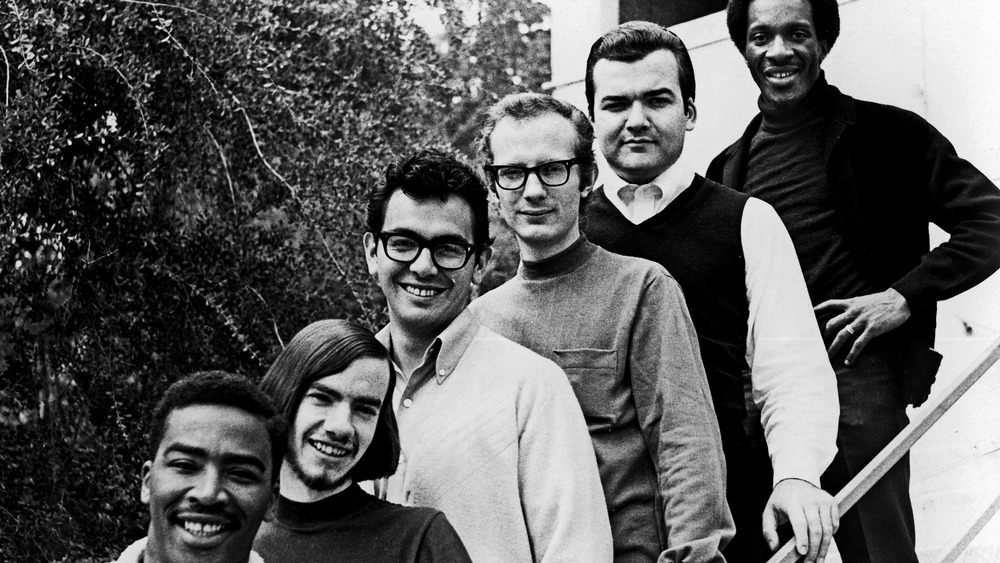 Michael Ochs Archives/Getty Images
As reported by Nightflight, in late 1966 Florence Ballard and Mary Wilson of the Supremes stopped by the Elegant Parlour and were so impressed with the opening act that they contacted the head of their label, Motown's Berry Gordy. Gordy brought the band to Motown's home of Detroit to play and soon signed them to Motown subsidiary Gordy Records. In 1967, they recorded their self-titled debut album, which included a single, co-written by Tommy Chong, titled "Does Your Mama Know About Me?" The song told the story of an interracial couple. In 2008's Cheech & Chong: The Unauthorized Autobiography, quoted by Nightflight, Chong wrote that the song "changed the course" of Motown's music. Other explicitly "socially aware" songs, like the Supremes' "Love Child" and the Temptations' "Papa Was A Rolling Stone," followed the release of "Does Your Mama Know About Me?"
According to Rolling Stone, the song was a top five R & B hit. The band went on to release two more singles, and at one point, The Jackson 5 opened for Bobby Taylor & the Vancouvers. Taylor was so impressed that he introduced the group to Gordy, and went on to produce several of their early Motown singles. The Vancouvers were fired by Motown when they missed an appointment for applying for green cards to allow them to work in the United States, and the band broke up soon after. Chong "returned to Vancouver with a new idea germinating in [his] head: improvisational theatre."