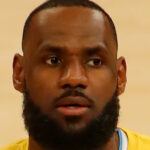 Inside The Relationship Of LeBron James And Kyrie Irving
echo get_the_meta(); ?>
Former Cleveland Cavaliers teammates LeBron James and Kyrie Irving have somewhat of a bewildering relationship. James returned to the Ohio franchise in 2014 after previously leaving for the Miami Heat, and it was only a matter of time before the NBA star player started to overshadow members of the existing Cavaliers, particularly the team's point guard and latest star: Kyrie Irving.
Many fans were thrilled at James' return to the Cavs, and sports critics were prepared to see which teammates (Irving and Kevin Love, per Sports Illustrated) would help James lead the team to their first and only NBA title. But as one could expect on any team, reports of James and Irving having some odd tension would shortly follow. James was the superstar NBA player fresh off of two NBA Finals wins, and Irving was in his fourth season and the Cavs star player prior to James' comeback. It was a recipe for a little hostility which would rear its head during and after they both left the team.
Critiquing each other's sportsmanship and play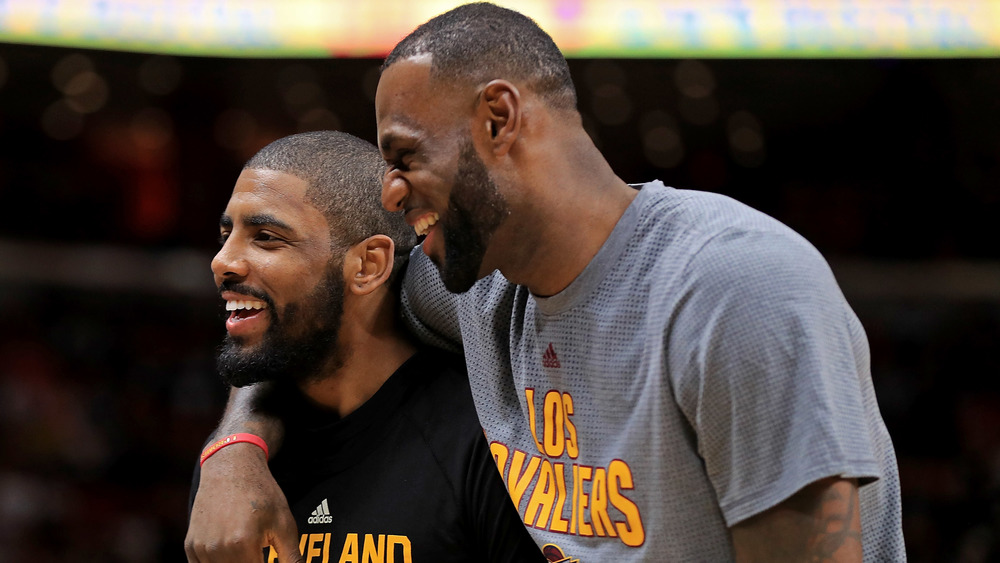 Mike Ehrmann/Getty Images
In the first year of LeBron James coming back to the Cavs, a game loss of 102-100 would kind of reveal what the pair thought of each other's game play. In a press interview, James critiqued Irving's lack of assists and said his method of play would not do the team any favors (via ESPN).
"There's a lot of bad habits; a lot of bad habits have been built up over the last couple of years, and when you play that style of basketball it takes a lot to get it up out of you," said James.
The two would apparently have a locker room discussion about the game, and Irving would respond to James about his playing style that night and defend himself in his own interview.
"Just taking what the defense gave me, not necessarily any calls," said Irving. "Whatever the defense was giving me, I was willing to take. I was just trying to collapse the defense."
Reaction to both interviews would spark rumors of an apparent beef between them and lots of speculation on how Irving viewed James as the face of the team again. He would later tell the media, James served him a lecture about his play, reported CBS Sports.
Irving stood in James' shadow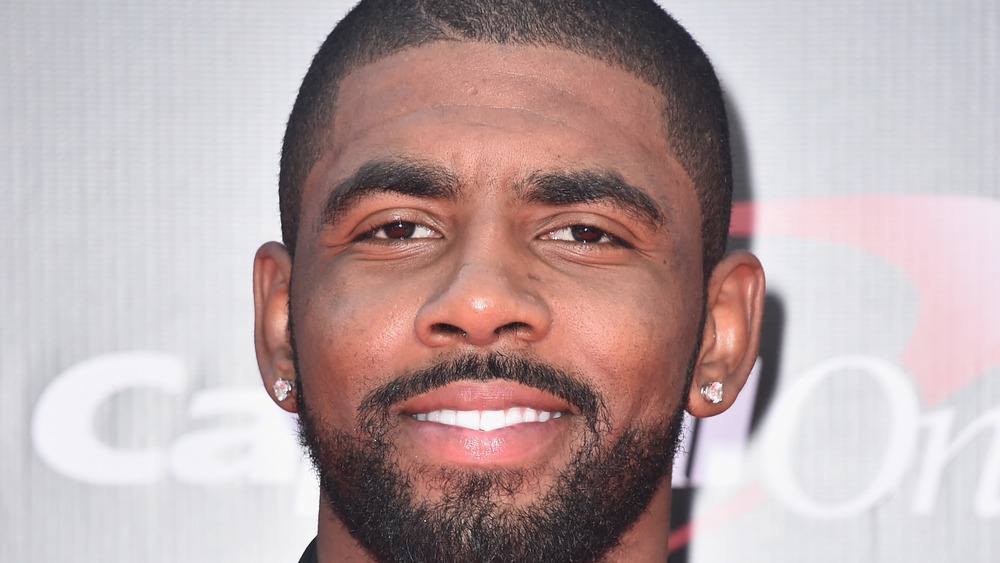 Alberto E. Rodriguez/Getty Images
James' leadership of the Cavs was welcomed by many. He dominated a lot of post-game headlines, and a lot of fans expected the experienced superstar to take his fellow teammates under his wing and lead them to a championship. Irving, who was once in that spotlight, saw it slowly diminish. Even to the point where members of sports media viewed James as more of a parental figurehead, rather than a teammate.
In a weird and now infamous interview, a reporter boldly asked Irving if he felt that James was like a father figure to him. "I don't know how to really answer that question. He has been a great leader for us," Irving responded, via Deadspin. "I have one father. That's my dad Drederick Irving."
The odd question shocked Irving and fans, given that a seven-year difference between the two (James being older) isn't significant enough for one to view them as such. But the question itself was only confirmation that many did not view their relationship dynamic on equal footing. Irving became second fiddle on a team where he was once top dog.
James and Irving battle for Cavs' top dog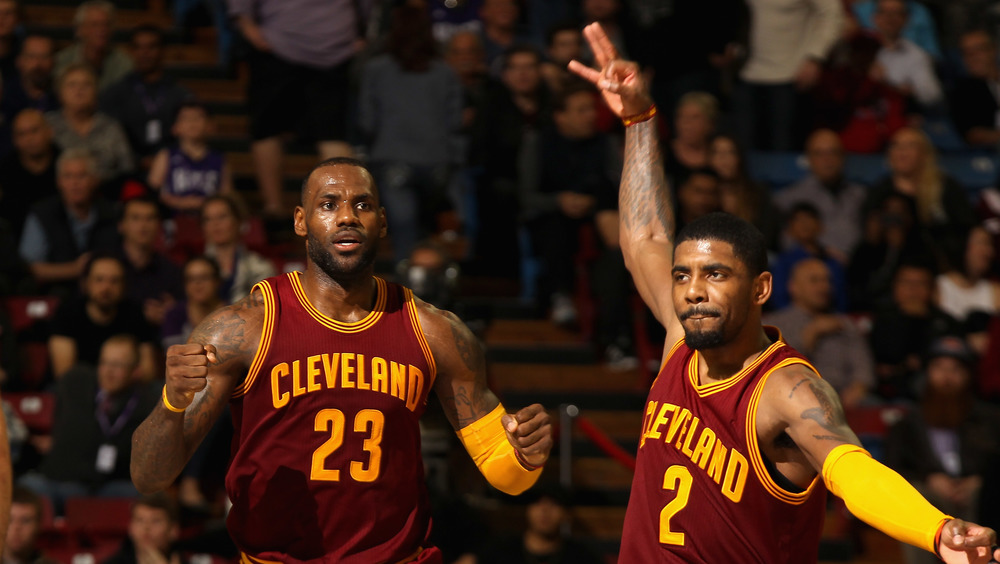 Ezra Shaw/Getty Images
The conversation about the Cavs' 102-100 loss would follow them again the following year, when Irving would once again clock in zero assists in a game loss to the Chicago Bulls. In the press interview after with Irving seated beside him, posted on YouTube, James' critique of his team was all-encompassing this time around, rather than solely on Irving. In the video, a slightly stunned Irving shakes his head and laughs off the interviewer's question to James about his play.
The pair often praised each other in post-game interviews, and together would score serious points for the Cavs, eventually leading them to the Eastern Conference finals in 2015 (via NBA), before eventually winning the 2016 NBA Finals.
After their 2016 win however, critics would continue stoking the fire of their alleged "beef" with questions surrounding who really led the Cavs to giving the city of Cleveland its first championship in over 50 years. Some credited James for the win, and some credited Irving.
Irving leaves James after requesting a trade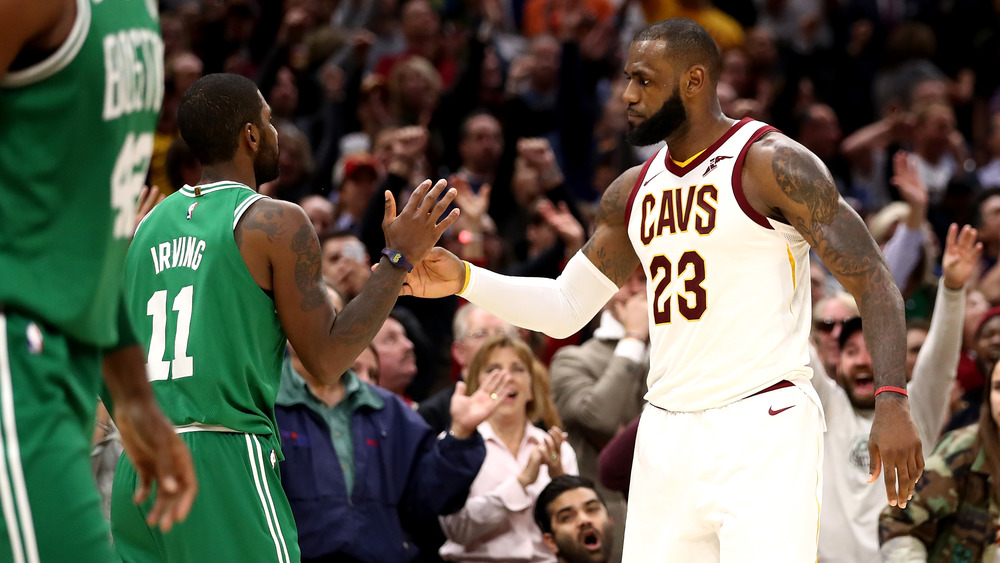 Gregory Shamus/Getty Images
In 2017, rumors of Kyrie Irving reportedly requesting a trade grew. After more than a few years in James' shadow, Irving left the Cavs for the Boston Celtics that year. Reaction was swift, and of course, many wondered what the conversation between Irving and James was like ahead of his decision. But Irving admitted he never told James about the decision until after it was announced, per ESPN on YouTube.
LeBron James afterward would say in an interview that he put in a lot of effort to groom Irving to take on leadership of the Cavs team. "I tried to do whatever I could do to help the kid out, and so he could be the best player he could be. I tried to give him everything…at some point when he was ready to take over the keys, I was ready to give them to him," said James (via ESPN).
Irving apparently began to grow weary of taking the blame for some of the team's failures, and James getting the credit for the wins, reported The Undefeated.
Kyrie Irving gives LeBron James a call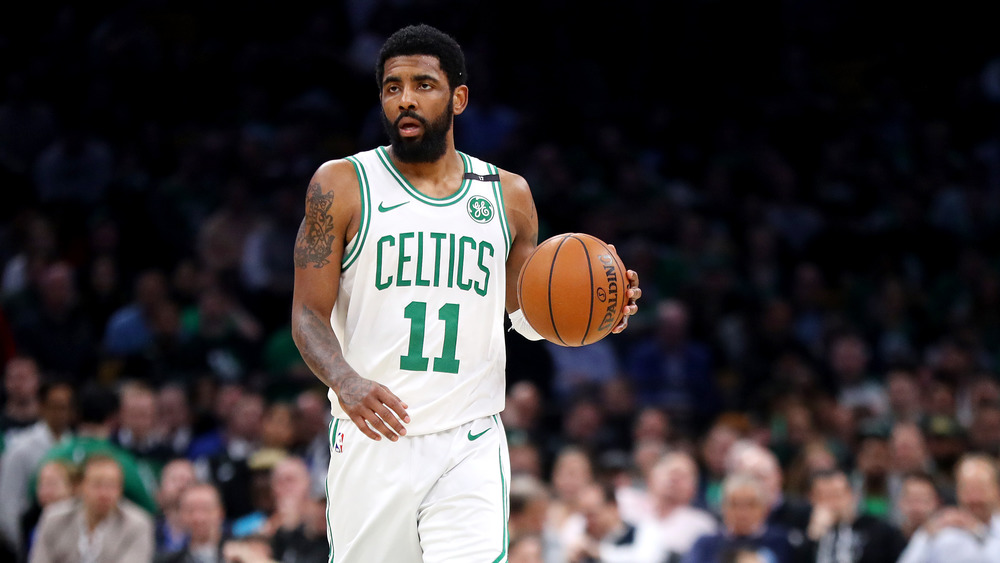 Maddie Meyer/Getty Images
On the Celtics, Irving would eventually come to see what it took to have the leadership skills he once saw in James. In Boston, he was the team's star point guard and was expected to lead them to the finals. The pressure to lead not only himself but his new teammates on that journey came with expectations he didn't foresee. The experience led him to admitting some regrets and giving his old teammate a call in 2019, who by then had also left the Cavs and went to play for the Lakers.
"It was a big deal for me because I had to call Bron and tell him like 'I apologize for being that young player that wanted everything at his fingertips.' I wanted to be the guy who led us to championships. I wanted to be the leader. I wanted to be all that," Irving said via YouTube.
It was an apology heard around the world. And fans saw his reflection and admission as growth. But, was it? The tit-for-tat continued when Irving left the Celtics and did another interview that raised eyebrows.
James and Irving still at odds?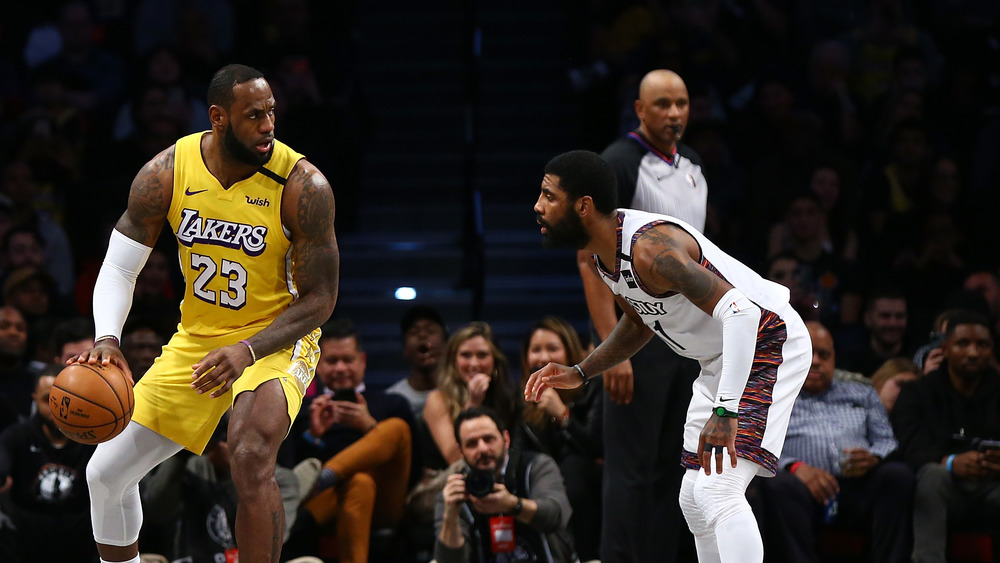 Mike Stobe/Getty Images
The odd relationship between LeBron James and Kyrie Irving would follow into the next year. In 2020, Irving left the Celtics to join star player Kevin Durant on the Brooklyn Nets. A subsequent interview on Durant's podcast revealed something that stunned basketball fans. According to Bleacher Report, in a conversation with his newest teammate, Irving said he felt that Durant was the only player that he could trust to also take a clutch shot.
A lot of fans saw Irving's comment as a slight against James — who was the biggest star player Irving has played alongside on the same team and arguably someone who was far from fearful of making crucial final second shots. And in response, James said he was hurt by the comments and said they could "never align." But he maintained that Irving's success was always a priority of his during his time on the team.
Of course, they would meet again on the court as they always did, and most recently it seems like the beef keeps on giving. Per Sporting News, in a game last month, Irving was heard teasing James after he missed a free throw shot. While it was written off as a likely joke between two old pals, it begs the question will these two ever see eye-to-eye?