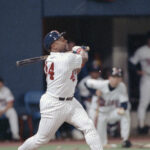 The Tragic Death Of Hall Of Fame Baseball Star Kirby Puckett
echo get_the_meta(); ?>
Kirby Puckett took the world by storm in the mid-1980s as an up-and-coming baseball star, first drafted to the Minnesota Twins team in 1984. In fact, he played his entire 12-year Major League Baseball career as a center fielder for the Minnesota Twins, going on to serve as the team's all-time leader in career hits, runs and total bases.
Puckett lived a modest childhood, growing up in the south side projects of the Windy City. According to SB Nation, Kirby was considered one of the lucky ones, raised by two parents — albeit per some reports, his father was not around much, due to working two jobs to support the household. While Mr. Puckett was at work, Kirby's mother, Catherine, raised nine children in a three-room apartment.
Per Sportscasting, upon graduation from Calumet High School in Chicago in the late 1970s, Puckett didn't have a single offer to play ball in college, instead settling for an assembly line at a Ford factory. During his spare time, he attended a major league tryout event, eventually gaining the attention of Bradley University coach Dewey Kalmer in 1980, who offered him a chance to play three hours south of Chicago in the suburb of Peoria. Following the sudden death of his father, Puckett transferred to Triton Junior College after one season to be closer to his family, and it was there that a lone scout from the Minnesota Twins stumbled upon the young athlete.
A forced retirement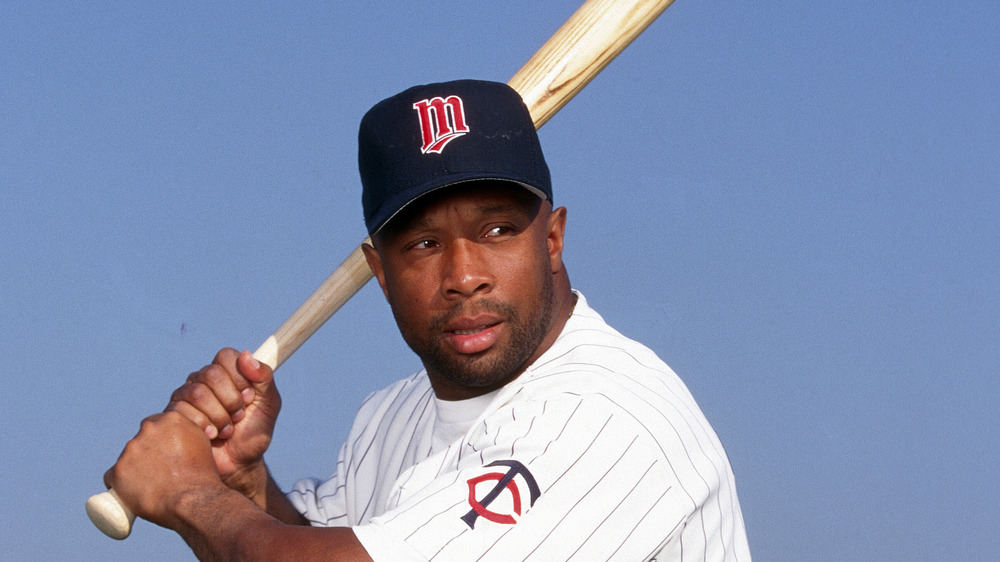 Focus On Sport/Getty Images
In May 1984, Kirby Puckett made his MLB debut for Minnesota, going 4-for-5 with a run, beginning a Twins career that would eventually land him in the Hall of Fame, according to Sportscasting. In 1987, Puckett led the team to its first World Series title in more than 60 years, hitting .357 throughout seven games played against the St. Louis Cardinals.
But according to the Baltimore Sun, the promising star with two World Series titles was inclined to step down from the limelight at the age of 36 after being diagnosed with glaucoma and being placed on the disabled list. Three surgeries in the mid-1990s could not restore vision in his right eye, and Puckett announced his retirement in July of 1996. 
The Minnesota Twins dubbed Kirby the executive vice president of the team shortly after he stepped down, retiring his No. 34 jersey in the process. He was elected to the National Baseball Hall of Fame during his first year of eligibility in 2001. At the time of his retirement, his batting average was considered the highest by any right-handed American League batter since Joe DiMaggio.
It would be not a decade later that the 2001 Baseball Hall of Famer would see tragedy again. 
A 'dark side' comes to light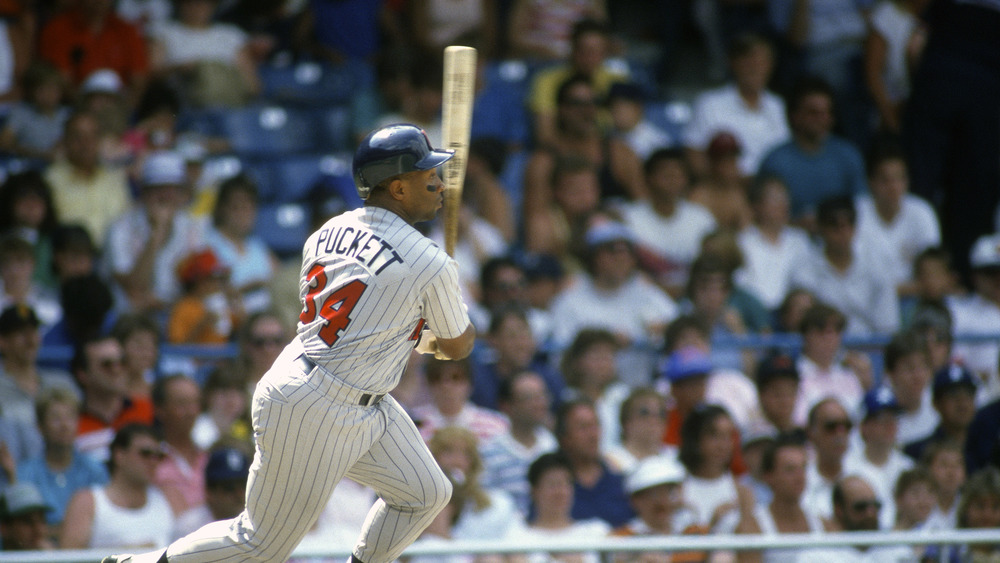 Focus On Sport/Getty Images
Following his retirement, a 2003 Sports Illustrated article detailed much that remained to be seen about the former baseball player. The downfall at hand began with a police report filed by Puckett's wife Tonya in 2001, which accused Puckett of abuse and threats against her life. Puckett was not charged, but the couple was swiftly divorced afterward amid accusations of Kirby's infidelity.
Per the Star Tribune, in March 2002, one woman filed for an order of protection against Tonya, claiming that Tonya had threatened to kill her over an alleged affair with the baseball player. In September 2002, Puckett was accused of groping and holding a woman against her will in a restaurant bathroom. He was later charged with false imprisonment, fifth-degree criminal sexual conduct, and fifth-degree assault, per SB Nation. As the Washington Post reports, a jury cleared Kirby. After his trial, Puckett withdrew to Scottsdale, Arizona, with his fiancee Jodi Olson and her son Cameron.
He was remembered by thousands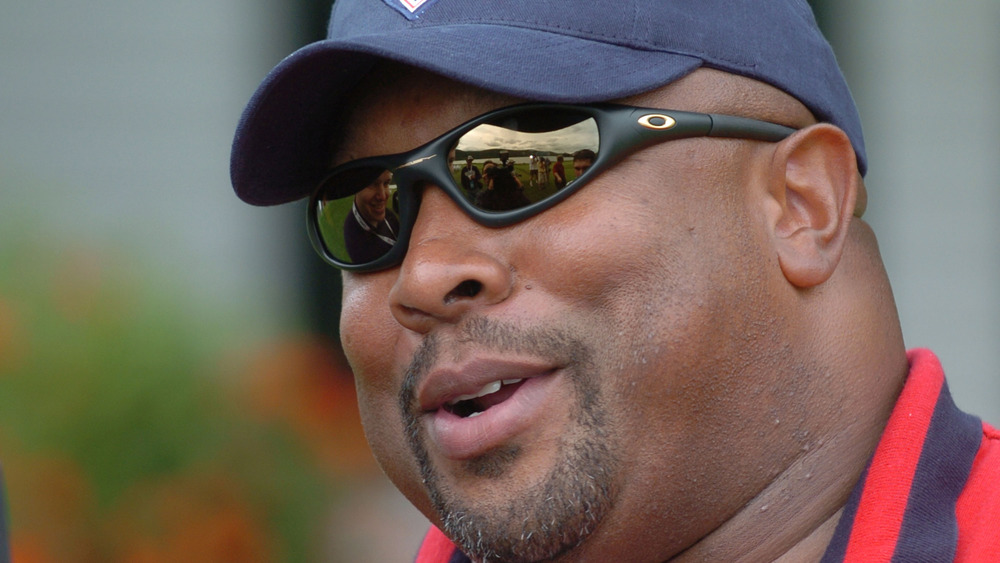 Al Messerschmidt/Getty Images
Per ESPN, Puckett suffered a hemorrhagic stroke at his Scottsdale, Arizona home on March 5, 2006 and was promptly rushed to emergency surgery to relieve pressure on his brain. Yet, despite all efforts by doctors, the surgery failed and his loved ones, including former teammates and coaches, were notified the following morning that the end was near.
In his final hours, Puckett was surrounded by his two children, Kirby Jr. and Catherine; his fiancée; and former teammates, including Shane Mack and Kent Hrbek. The baseball star passed away on March 6, just days before his 46th birthday, after being disconnected from life support. According to The New York Times, the Hall of Famer's official cause of death was listed as "cerebral hemorrhage due to hypertension."
Puckett was remembered via a private memorial service in the Twin Cities suburb of Wayzata on March 12 (dubbed "Kirby Puckett Day" in Minneapolis) and a public ceremony at the Metrodome with approximately 15,000 fans. Speakers at the memorial service included Hall of Famers Harmon Killebrew and Dave Winfield, as well as many former teammates and coaches.