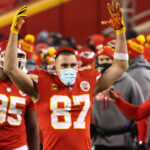 Travis Kelce: The Truth About The Kansas City Chiefs' Tight End
echo get_the_meta(); ?>
Kansas City Chiefs tight end Travis Kelce is heading to his second career Super Bowl on February 7. Sporting jersey number 87, he and his team will face off against the Tampa Bay Buccaneers at the 55th Super Bowl in Tampa Bay, Florida. Per LA Times, Kelce and his team's quarterback, Patrick Mahomes, have been largely credited for leading their team to victory against the 49ers and bringing the City of Fountains its first championship in 50 years.
Born on October 5, 1989, the Cleveland Heights, Ohio, native loved sports as a child but excelled at football in particular. His older brother is Jason Kelce, who plays center for the Philadelphia Eagles. They both attended Cleveland Heights high school and played for its football team, but Travis played the quarterback position. According to his alma mater, he was a standout player and became a prospect for several colleges in Florida, Michigan, Connecticut, and his home state of Ohio.
Travis Kelce's road to the NFL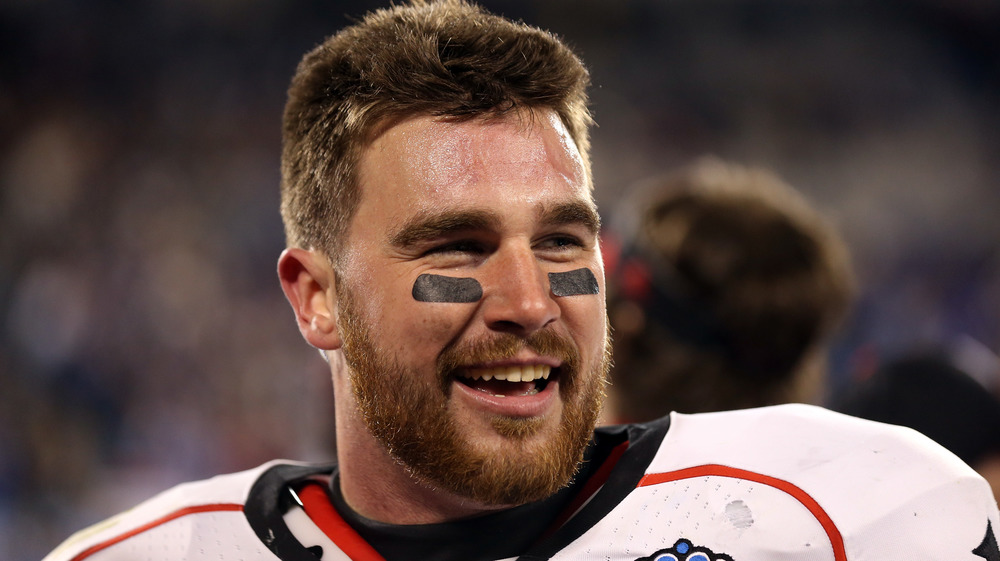 Streeter Lecka/Getty Images
After graduating from high school, he made the decision to stay in Ohio and attend the University of Cincinnati, via ESPN. It was here Travis Kelce began playing the tight end position. In college, Kelce continued to excel at the sport and even earned himself the Tight End of the Year award at the College Football Performance Awards. In an interview with Cincinnati Enquirer, Kelce praised his time there for one of the reasons he's a star at the game.
"I learned a lot of value lessons. That being, there are a lot of people in my corner," said Kelce. "I've been very fortunate to get to where I am today and to have that mentality throughout life has really helped me become a pro."
In 2013, he was drafted to the Kansas City Chiefs, where he's been playing since. To date, he has completed 7,881 receiving yards, according to Stat Muse.
He had a reality show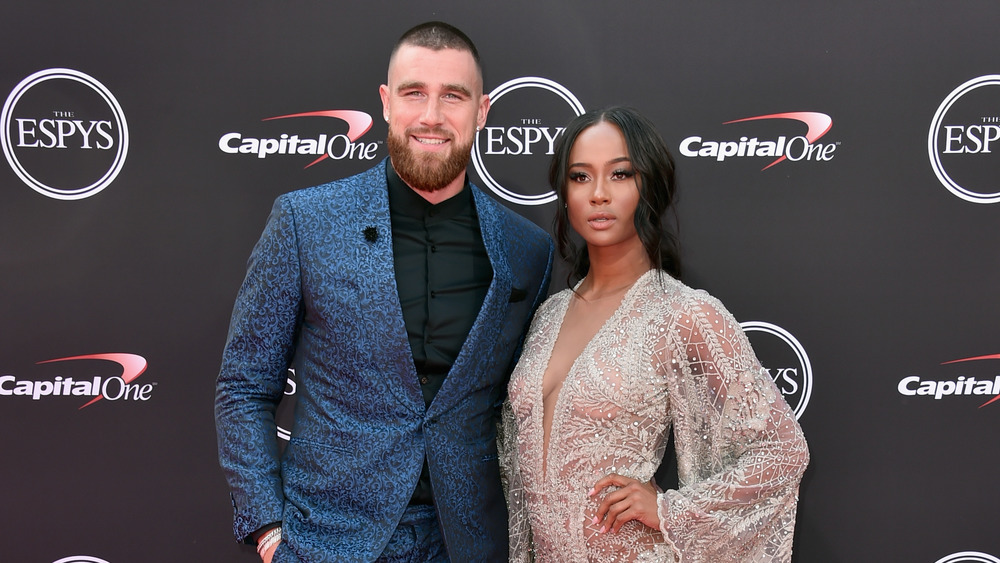 Alberto E. Rodriguez/Getty Images
When the average single person is looking for some romance, they likely have to turn to online dating. But for the rich and famous, they get television shows and get to meet a host of admirers at once. 
Travis Kelce was one of them. He partnered with E! Entertainment in 2016 and had his own reality TV dating show called Catching Kelce. The show had only one season, and his choice in a romantic partner apparently ruffled some feathers with fans of the show, per The Kansas City Star. But Kelce's relationship with the winner of the show was just as short-lived, and the two broke up not long after it ended. Despite that, the network decided not to renew the show for a second season. But he probably won't be needing another show and is currently in a relationship with media personality Kayla Nicole, per Sporty Tell.
A charitable man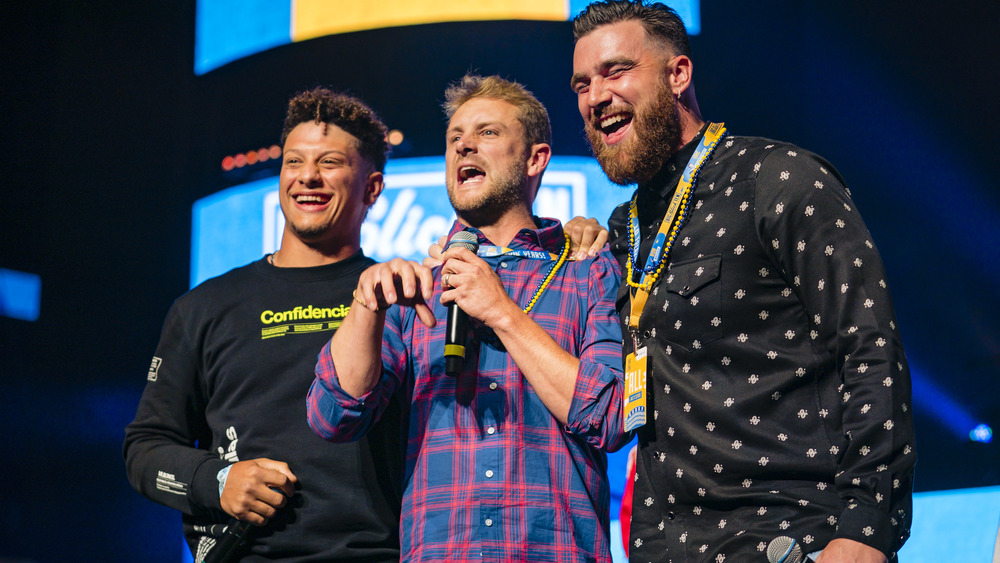 Kyle Rivas/Getty Images
Like a lot of celebrities and athletes, giving back to people is often a major commitment, and Kelce is no different. Eighty-Seven and Running is a charitable nonprofit organization, which he founded in 2015. The program is aimed at providing motivational opportunities and support for children in the underserved communities of Kansas City. Through a series of events, campaigns, and online challenges, the organization champions its cause by helping bridge gaps that leave behind underprivileged kids. 
Most recently, Travis Kelce won the #WPMOYChallenge on Twitter and will award the Kansas City community with $25,000, according to the nonprofit's website. Every year the organization also hosts a family-oriented fashion show to fundraise for their mission. The funds often go to hospitals and community organizations. Eighty-Seven and Running often collaborates with local and national companies, such as Papa Johns to connect Kelce with fans and fulfill his philanthropic causes.