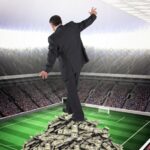 The Most Expensive Sports Arena In The World
echo get_the_meta(); ?>
Stadiums: they're like houses for sports. And like houses, they're well outside of the price range of basically everyone. For millennia, human beings have spent near-sacreligious amounts of money on housing for their favorite sports. The Roman colosseum, by modern estimates, would cost around $435 million to construct today.
But the Roman colosseum didn't have Jumbotrons or Skycam or the biotech necessary to engineer the Philly Phanatic. Today's arenas come with price tags large enough that they could probably be built larger if you just got the cash in ones and stacked them all on top of each other.
And the most expensive one on the planet cost more than the White Claw makes in one bespoke year.
We didn't choose the MetLife, the MetLife chose us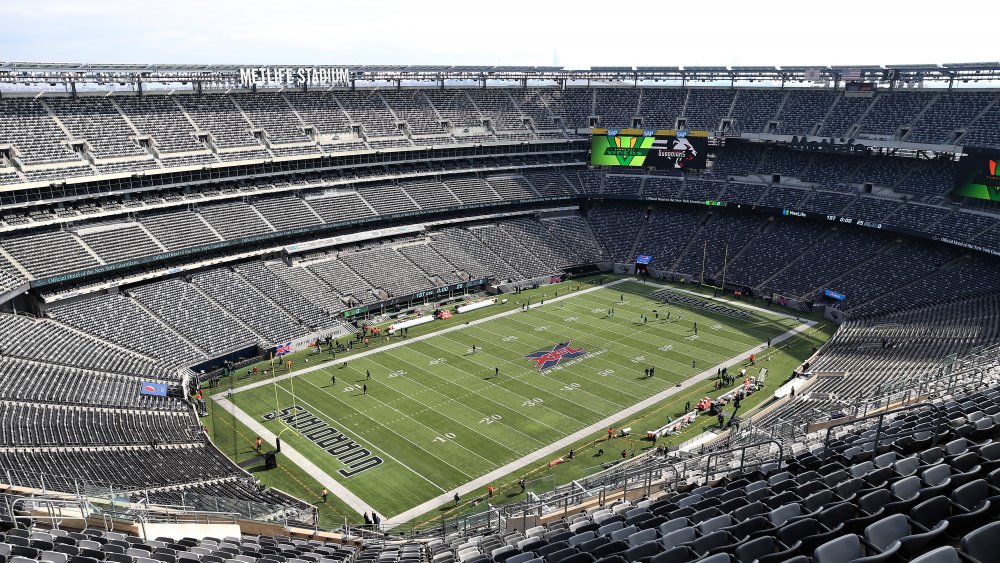 Michael Owens/Getty Images
Currently, the most expensive sports arena on Earth is MetLife Stadium in New Jersey. Opened in 2010 as the Meadowlands Sports Complex, this feat of architectural and engineering prowess took three years to complete and cost a staggering $1.6 billion, according to Investopedia.
Like all the best things in New Jersey, the MetLife stadium is mostly made up of stuff from New York that spilled over the turnpike. It serves as the base of operations for the NFL's New York Jets and Giants, with special design elements built in to make transitioning from one team to another a relatively easy job. It features seating for 82,500 attendees, making it the largest arena in terms of seating currently operating in the United States, as well as four locker rooms, 1,350 solar panels, ten high definition 54-foot LED pylons, and, not for nothing, decent chili dogs.
That said, MetLife's place at the top of the financial pile is not long for this world. In 2020, Allegiant Stadium is set to open outside in Paradise, Nevada and serve as the new home to the Las Vegas Raiders, formerly of Oakland, as well as the University of Nevada, Las Vegas' football team, the UNLV Rebels. Despite its less spectacular 71,000 seat capacity, the facility has a projected total cost of around $1.9 billion, or roughly, according to the World Population Review for 2020, the GDP of Gambia.